Please note:
This is the official Danish Open Poomsae 2021 taking place in Denmark. This is NOT an online competition.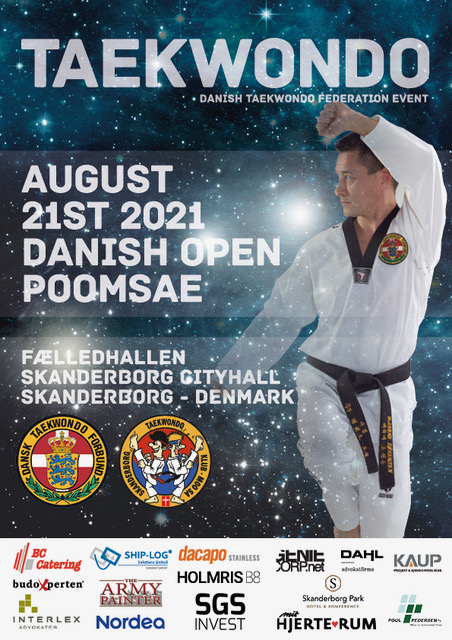 Attachments
Fælledhallen
Skanderborg Fælled
Skanderborg
8660
Denmark
Registration
Entry Deadline
Aug 7, 2021, 11:59:00 PM Central European Summer Time
Registration is OPEN
Entries
50 entries
Enough places available
Share
Share Danish Open Poomsae 2021 with your friends now!
Contact Organisation
If you have any questions for Danish Open Poomsae 2021, please contact the organisation of the event.
DENMARK - Danish Taekwondo Federation

Skanderborg Taekwondo Club