Tenkaichi Kwondokaï (Poule Compétition Combat - Technique - Arbitrage)
L' UNIVERS DRAGON BALL DÉBARQUE DANS NOS COMPÉTITIONS
SANGOKU : " Pour être un super saiyan il va falloir s' entraîner dur dans la salle de l' esprit et du temps, affronter d' autres dans ce championnat du monde des arts martiaux "
SAMEDI 25 AVRIL COMPÉTITION TECHNIQUE-COMBAT EN POULE ET CHALLENGE DES ARBITRAGES
Ce format de compétition par poule sur toutes les catégories permet de proposer aux débutants et aux confirmés une opportunité plus large ou le spectre de l'élimination directe n'est plus, pour laisser place à l'apprentissage, la progression et la pédagogie tout au long de cette rencontre qui se veut festive.
Comme nouveauté le challenge des jeunes arbitres afin de récompenser les meilleurs sur chaque aire de combat et valoriser ainsi ces acteurs importants de notre écosystème de compétitions.
De plus nous irons plus loin dans notre volonté d'inclure tout autant les personnes en situation de handicap. Cette tentative de transformation a pour objectif terminal l'ouverture de la pratique vers d'autres publics et de développer nos disciplines au sein de nos limites géographiques.



De nombreuses surprises vous attendent à très vite.




**************************************************************************************************************************************


This format of competition per group on all categories allows to offer beginners and confirmed ones a wider competition offer or the spectrum of direct elimination is no longer to give way to learning, progression and pedagogy throughout this festive sporting event. For registration small and large will be able to practice technique and combat throughout the competition. As a novelty the challenge of the referees in order to reward the best actors on each combat area and thus promote these important players of the competition system.

We will also go further in our desire to include persons with disabilities as well. The ultimate objective of this transformation attempt is to open up practice to other audiences and to develop taekwondo within our geographical boundaries.

Many surprises await you very soon.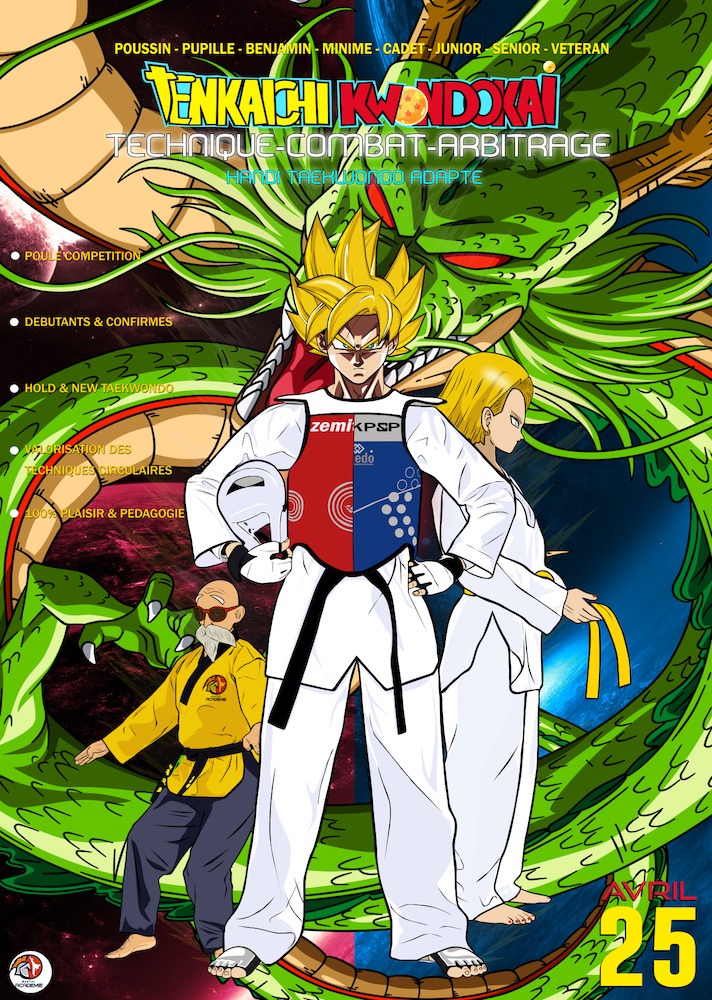 Attachments
Martial Académie , 13 rue Elie Berthet
LIMOGES
87000
France
Registration
Entry Deadline
Apr 17, 2020, 11:59:00 PM GMT
Registration is OPEN
Entries
0 Entries (max. 250)
250 places available
Share
Share Tenkaichi Kwondokaï (Poule Compétition Combat - Technique - Arbitrage) with your friends now!
Contact Organisation
If you have any questions for Tenkaichi Kwondokaï (Poule Compétition Combat - Technique - Arbitrage) , please contact the organisation of the event.
Spartiates Taekwondo Limoges